Your Spaun Kit will...

Impress!
Excite!
Lead you to...
SUCCESS!!
Impress!
When I was about 10 years old I fell in love with the drums. If you are reading this, at some point in your life you fell in love with the drums as well. Playing drums, listening to music, and being in a band was all I wanted to do. And so I did…

Many years later, with lots of twists and turns, good times and bad, I find myself 20+ years into drum building and what is today- Spaun Drums. Here are a few reasons why investing in a Spaun drum kit is worthwhile, and simply an investment in yourself as a drummer and musician. - Brian Spaun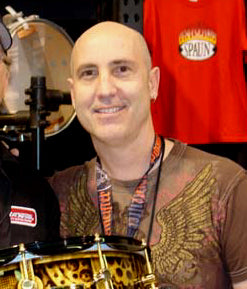 MADE IN THE USA
I make all my drums here in the USA. If I get any help at all, it's from a few key crew members (who are also drummers), when they are able to come in and help out based on their touring and performance schedules. The bottom line is this, a very select few personnel will touch your drums, other than myself.

Most other drums are made in China. All the big manufacturers, even if it's an American brand, are having most of their drums made in China by a few large factories putting different stickers and labels on the same basic shells. If that works for you, that's okay, but you should know what you are buying. If you want a drum kit Made in The USA, let's talk!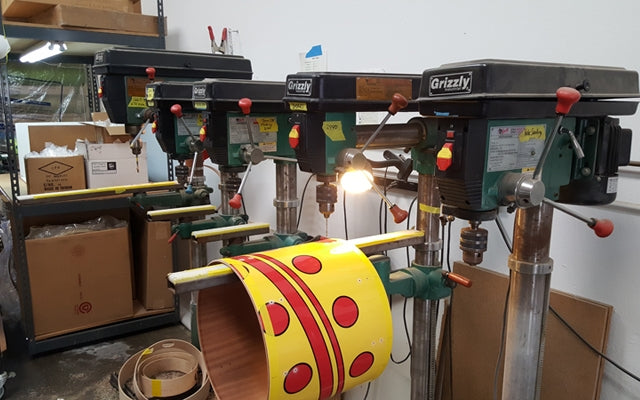 SOLID BRASS RESONATOR LUGS
One of the key features of my drums and a big part of the great Spaun sound, is my proprietary SBR Solid Brass Resonator lug. Machined from solid brass, I designed my proprietary SBR lug to become an extension of the drum shell, creating a unified body that resonates as one. They have no hollow cavities like the cheap die cast lugs used by 99% of all other drum companies. You can learn more about my SBR Lugs by clicking on SPAUN SPECS at the bottom of this page.
Sure I offer other lug types like Vintage Tube Lugs and Beaver Tail lugs, for those of you who have a specific look you would like to achieve. You can also check out my SZR Solid Zinc Resonator lugs which are featued on my Tour Series.  For maximum resonance and uniqueness, I recommend my SBR proprietary lug. It's your best choice and unmatched in the industry.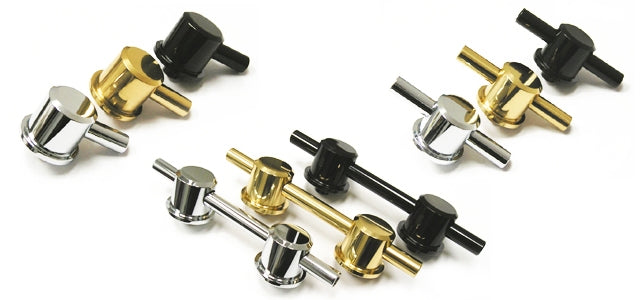 GET THE DRUMS YOU WANT
I build drums to your specs. This is your vision, your design, and I'm just here to bring it to life and help make it a reality for you. The large manufacturers are only interested in making drums in limited configurations and colors, so they can sell hundreds of them and manufacture them very cheaply. This works great for them, but isn't necessarily a great thing for you.

If you want a drum kit that is built specifically for you, to your specs, Made in the USA by myself and a few drummers/craftsmen, with unique visual and sonic qualities, and with great attention to both quality and detail, Spaun Drums are for you. I hope I have the pleasure of building your next drum kit!
-Brian Spaun